Hi friends! Today I'm sharing with you a card I made recently at a meeting I attended using the For All Things stamp set!
I know I haven't shared with you in awhile,..but this card is very appropriate as we pause this month to think about what we are grateful for! I really like this set and all the elements that went into making it and I hope that you will enjoy it as well!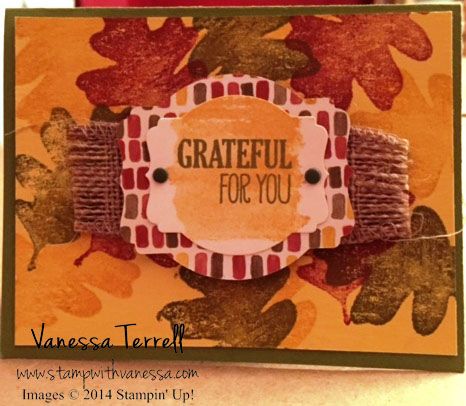 This card reminds me that in all things that I should stop and tell those persons in my life that I'm grateful for them,,,life is too short not to let them know! We should do it often not just in the month of November! Have a great day and I'm Thankful to all you that read my blog and who support me!
Click to order Stampin' Up! products from my Online store 24/7
or click any of the photo links to go directly to that item.
Thanks for stopping by