Hi friends! Today I'm sharing with you one of the cards I made using Paper Pumpkin kit I received this month! It's called Noel!
I'm glad that it had a Christmas theme to it...it allows me to knock 4 cards off my to do list very quickly! I really like this card and wish there was way for me to make more of them...but the 4 will have to do. This kit has some really fun garland and some fun paper with stripes I had so much fun making the this card to share with you today...I hope you like it. Leave me a comment and let me know! Today begins our 12 days of Holiday Savings...see the link in the right hand column!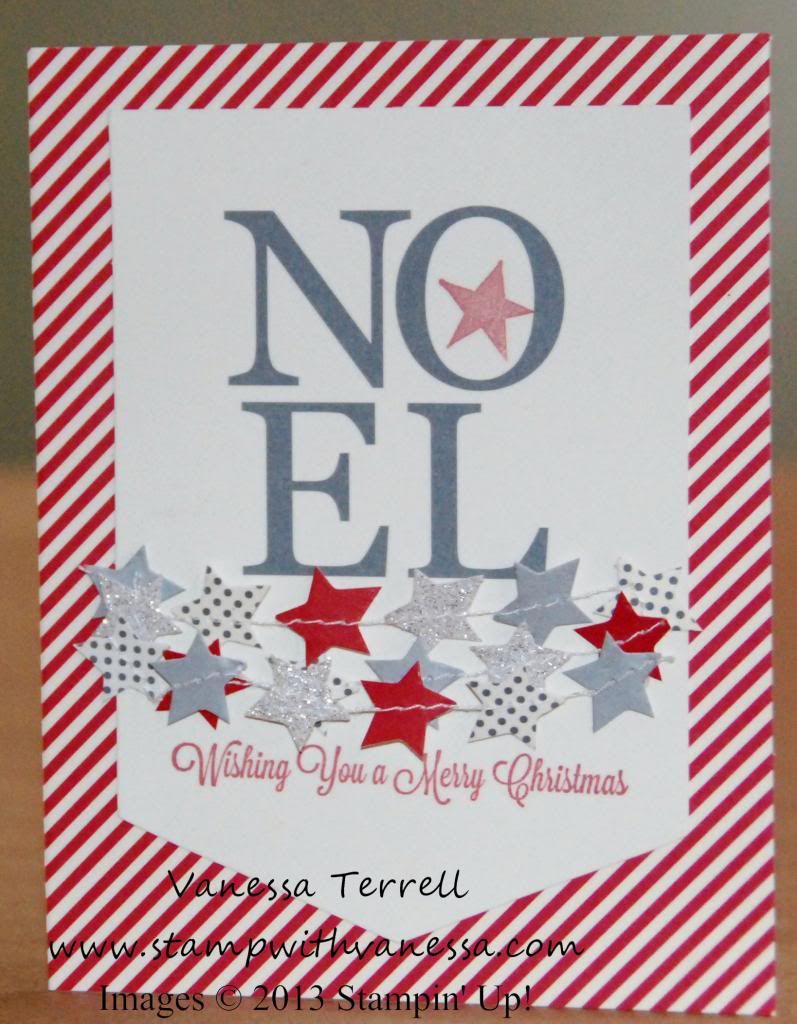 Thanks for stopping by and remember to
subscribe
to my email list to receive tips and exclusive information from me and you could also be selected for my happy mail of the day!
join
me on Facebook
follow
me on Twitter
be inspired
on Pinterest