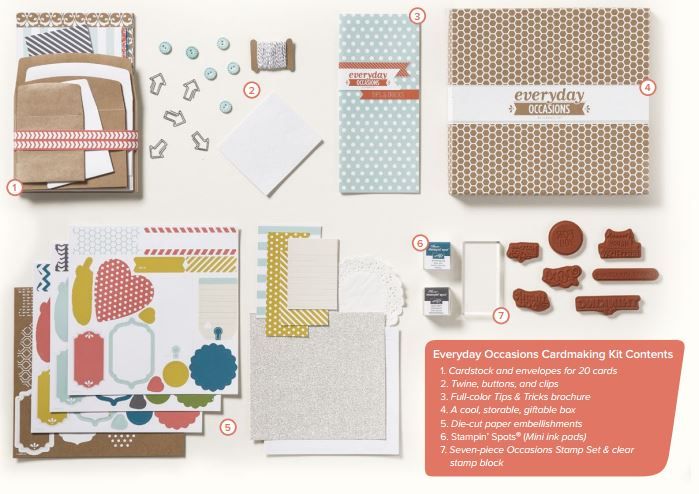 Hi friends! I'm so excited to share with you the news about our New Everyday Occasions Kit! What I'm really excited about is the fab price $29.95 plus ship/tax and it will make 20 cards...what a deal!
The
Everyday Occasions Kit
as I said will make 20 cards for everyday occasions...birthday, thinking of you, congrats, get well. You get the picture...you get a color brochure of suggested ways to assemble the cards along with pre-cut cardstock pieces, envelopes and embellishments...everything you need except scissors and adhesives of your choice.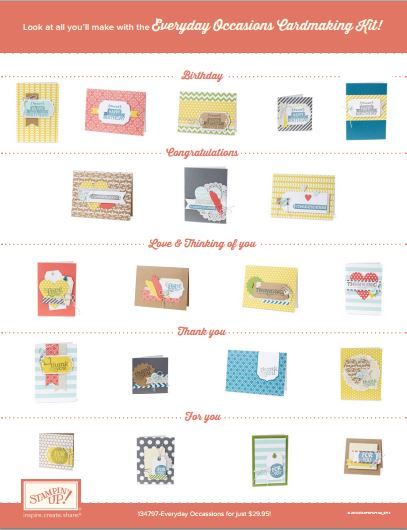 Visit my online store for more information on the Everyday Occasions Kit!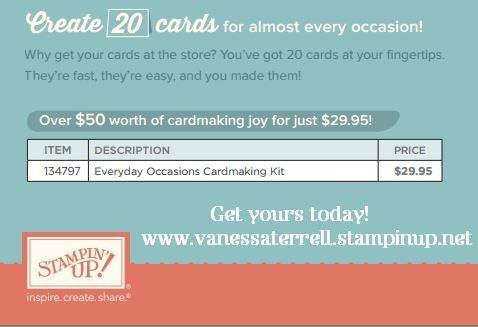 Be sure and check out the Late Night Stampers Fall Treasure Hunt! Click on the link below for the details.
Win FREE Stampin' Up! Product!!!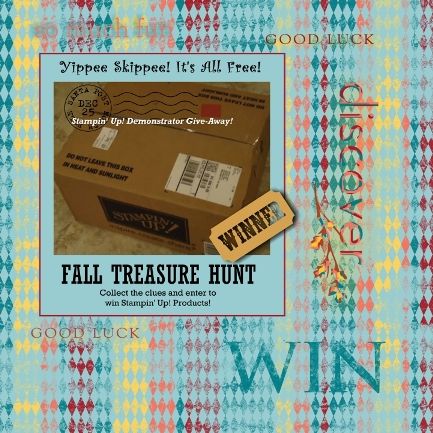 Thanks for stopping by and remember to
subscribe
to my email list to receive tips and exclusive information from me and you could also be selected for my happy mail of the day!
join
me on Facebook
follow
me on Twitter
be inspired
on Pinterest