Hi friends! I'm often asked when I make cards in unusual sizes how will I mail them and I say that I can make an envelope for the card! Well today I would like to share with you our new Envelope Punch Board that makes creating envelopes even easier!
It creates totally customizable envelopes in up to 66 different sizes.
It's super easy to use
It's small and lightweight
It even has a slick scoring tool as well as a punch that lets you create rounded corners
It's easy to keep it all together; the stylus storage compartment and two punches are designed into the tool so you don't have a bunch of little pieces to keep track of (even the instructions are printed right on the tool so you won't lose them!).
It will be in next year's annual catalog.
Here's a video on how to use the tool!
This item is available for purchase today #133774 $19.95 and can be ordered from my
online store
.
Be sure and check out the Late Night Stampers Fall Treasure Hunt! Click on the link below for the details.
Win FREE Stampin' Up! Product!!!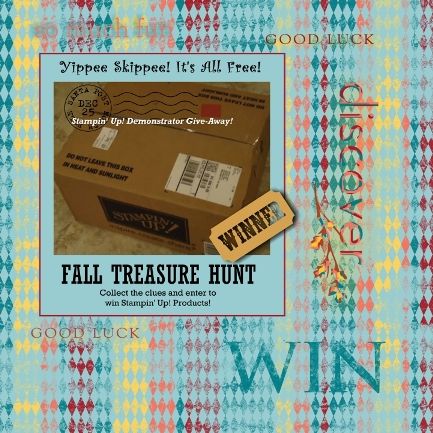 Thanks for stopping by and remember to
subscribe
to my email list to receive tips and exclusive information from me and you could also be selected for my happy mail of the day!
join
me on Facebook
follow
me on Twitter
be inspired
on Pinterest