Hi friends! Today I'm sharing with you a card I received from my Secret Sister! It's so nice to receive some "fun" mail other than bills.
I've been meaning to share this for awhile...so why not today! I think my secret sister must have the inside scoop on me and she knows already what I like. She used some of my favorite colors on my card. She used Pistachio Pudding and Strawberry Slush. Those two colors are wonderful together. This card has lots of texture.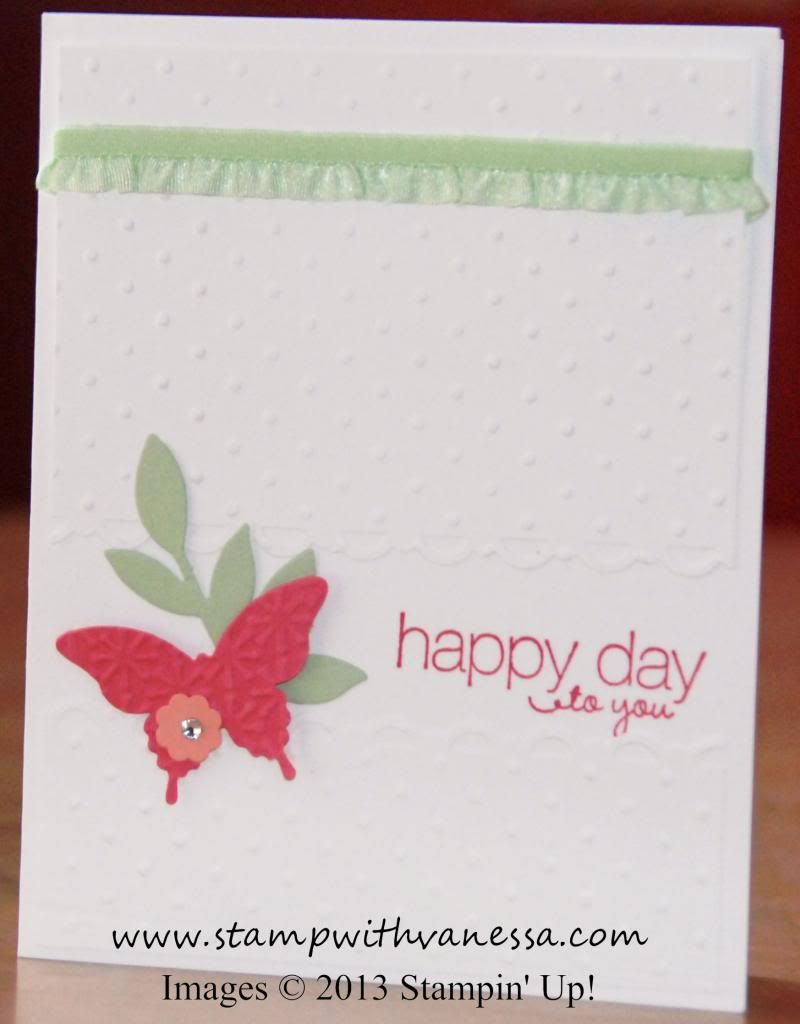 I hope you enjoyed it as much as I did!
Have you registered for the Inky Fingers Club Summer Session? Trust me you don't want to miss out on all the fun!
Thanks for stopping by and you'll want to
subscribe
to my email list and you could be selected for my happy mail of the day and to receive tips and free exclusive information from me!
join
me on Facebook
follow
me on Twitter
be inspired
on Pinterest