Today I'm using some retiring products to share a tutorial on how to make a basic quilt card. I used the Summer Smooches DSP that is retiring and one of my favorite In Colors that is leaving Lucky Limeade and I also used one of my favorite stamp sets Friendly Phrases that is retiring.
Yesterday I shared a quilt card with you and mentioned that I would do a tutorial. My tutorial is not for the card that I showed on yesterday, but it will at least give you an idea how to make a basic quilt card. They are so many ways to make them you just can't go wrong. Are you ready to get started? Here is the project I'm sharing with you today.
To get started you will need to gather up your supplies. The supplies I used are not all shown in the photo below, but here are my supplies: Cardstock: 8-1/2" x 5-1/2" Whisper White and 5" x 3-3/4 White and scrap piece of Whisper White, 4-7/8" x 3-7/8" Lucky Limeade and scrap piece of Lucky Limeade, Summer Smooches DSP, 1-1/4" Square punch, Big Shot, Top Note Die, Perfect Polka Dots Folder, Fancy Fan Folder, Large Oval and Scallop Oval Punches, Adhesive and Dimensionals.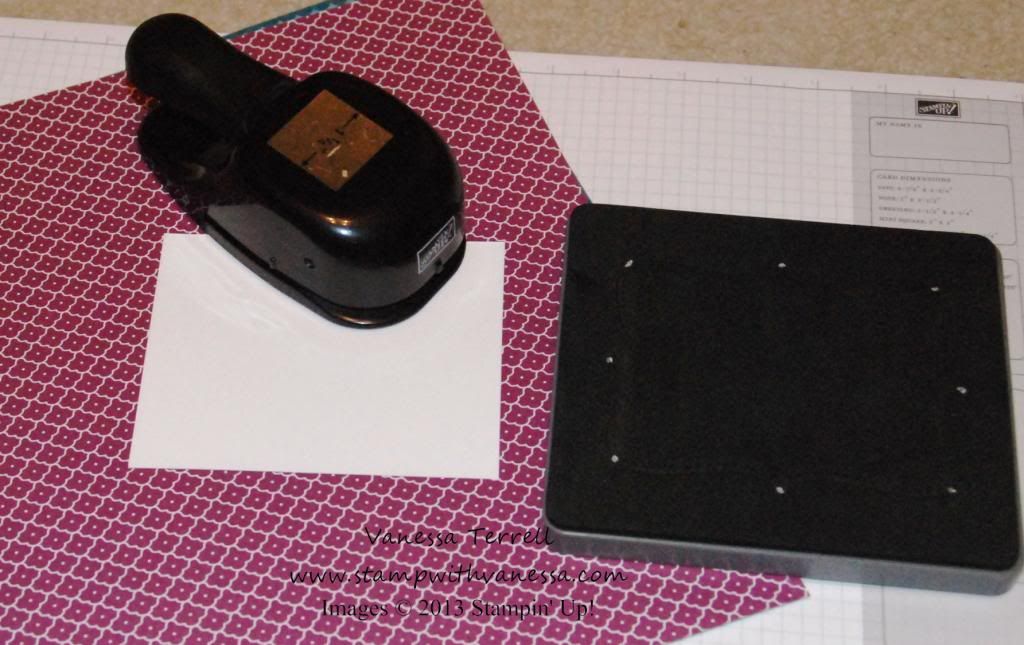 Take your piece of Whisper White that measures 5" x 3-3/4" this is your base for the DSP. Pick out the patterns of DSP that you will be using and start punching. You will need enough to fill three rows with four squares on each row. You can use my photo below as a guide. After you have punched your squares, you will adhere to your base.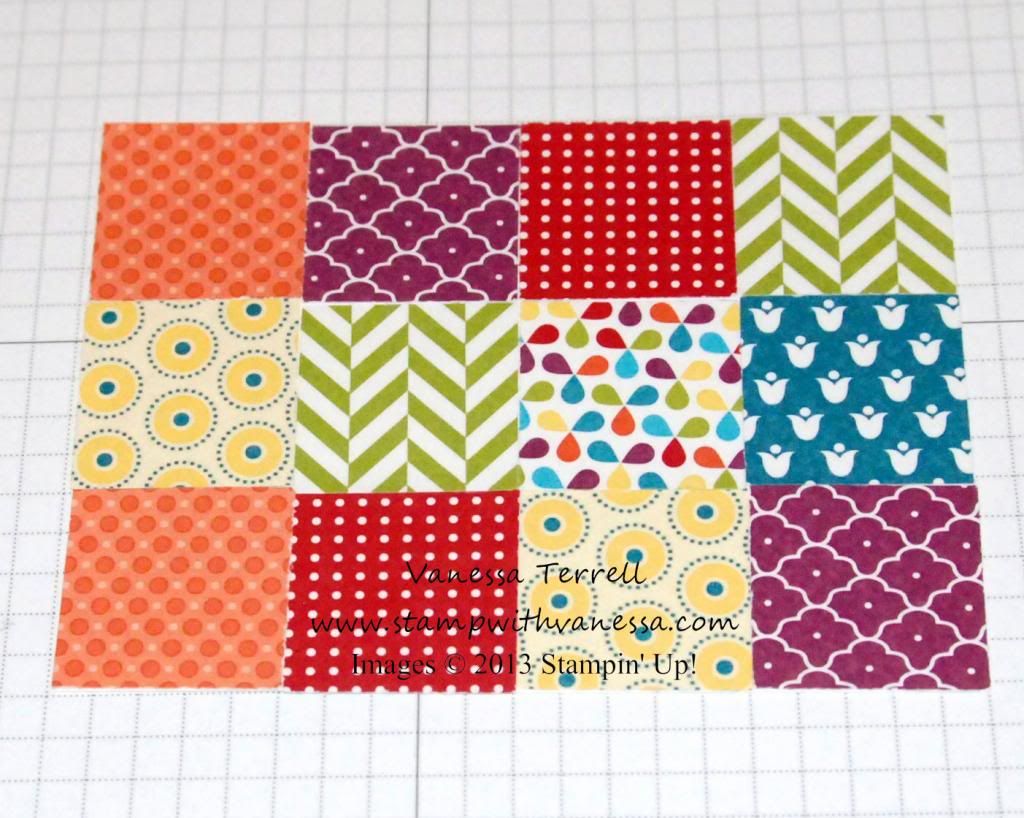 Next place your base face down on your die. Its time to cut out your pattern.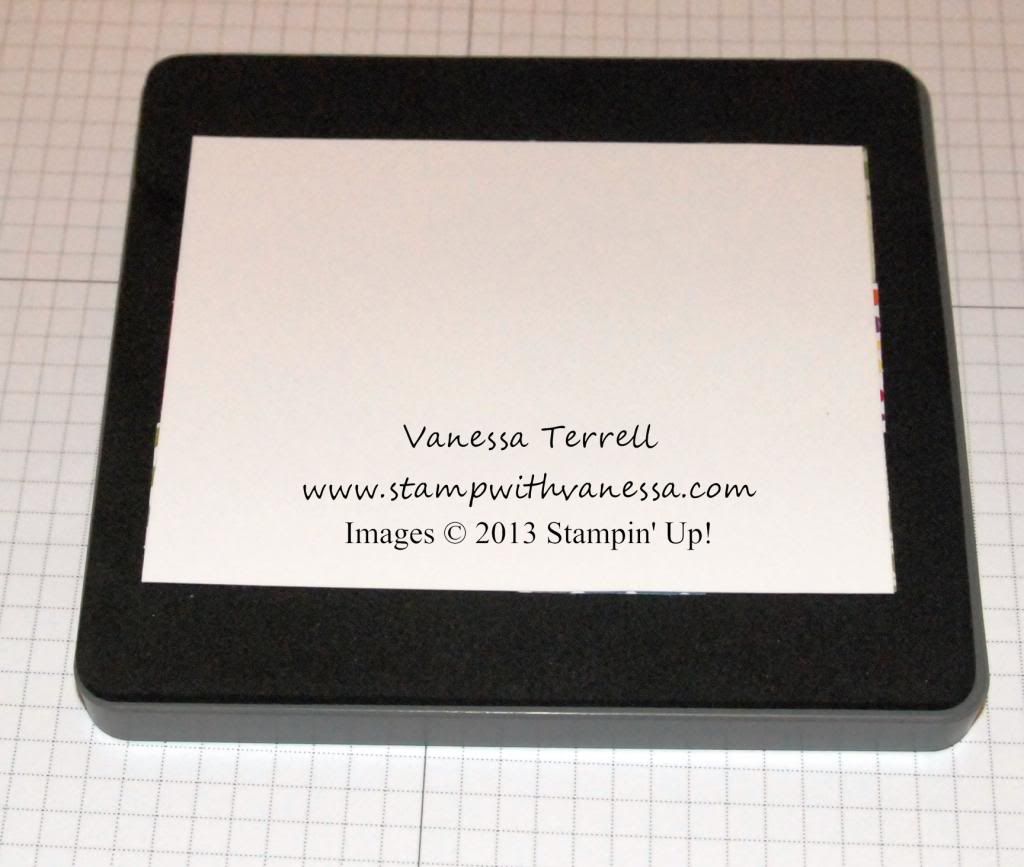 Make a sandwich using your cutting plates and run your die through the Big Shot.
Here's what you get!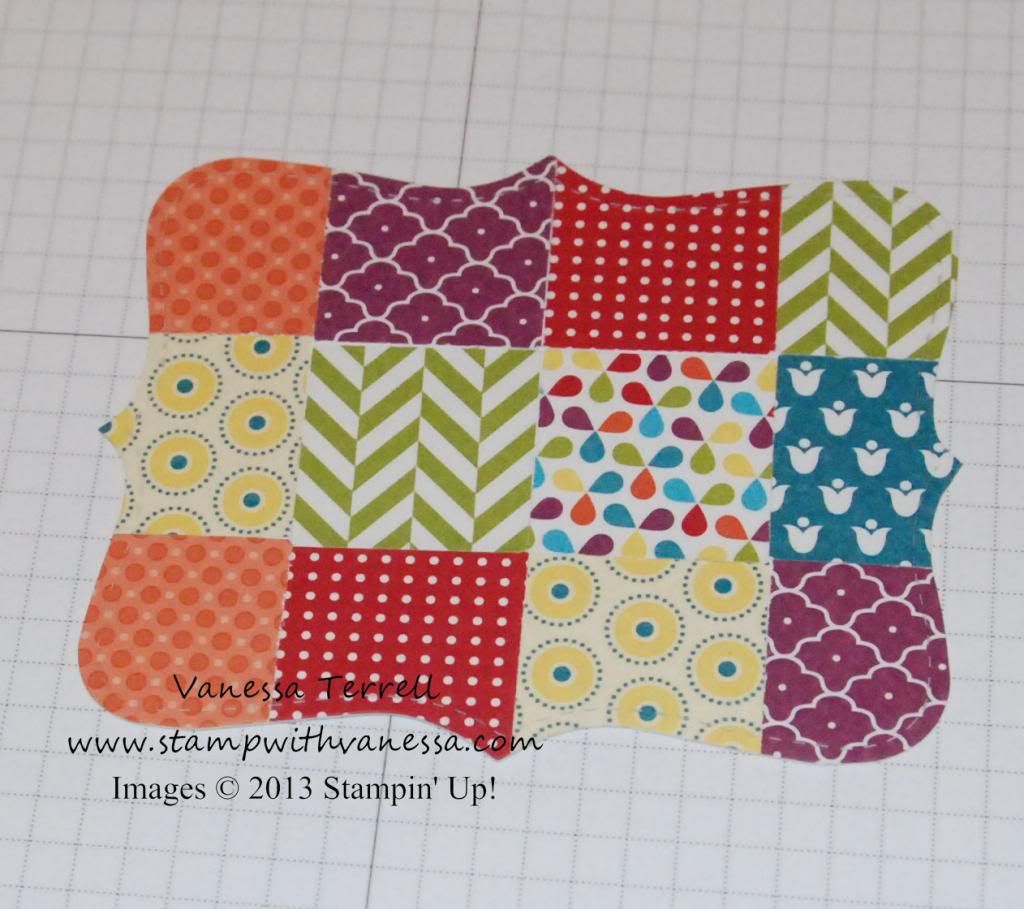 Next step is to place this in your embossing folder and make a sandwich and run through you Big Shot. On this step I used the Fancy Fan Folder.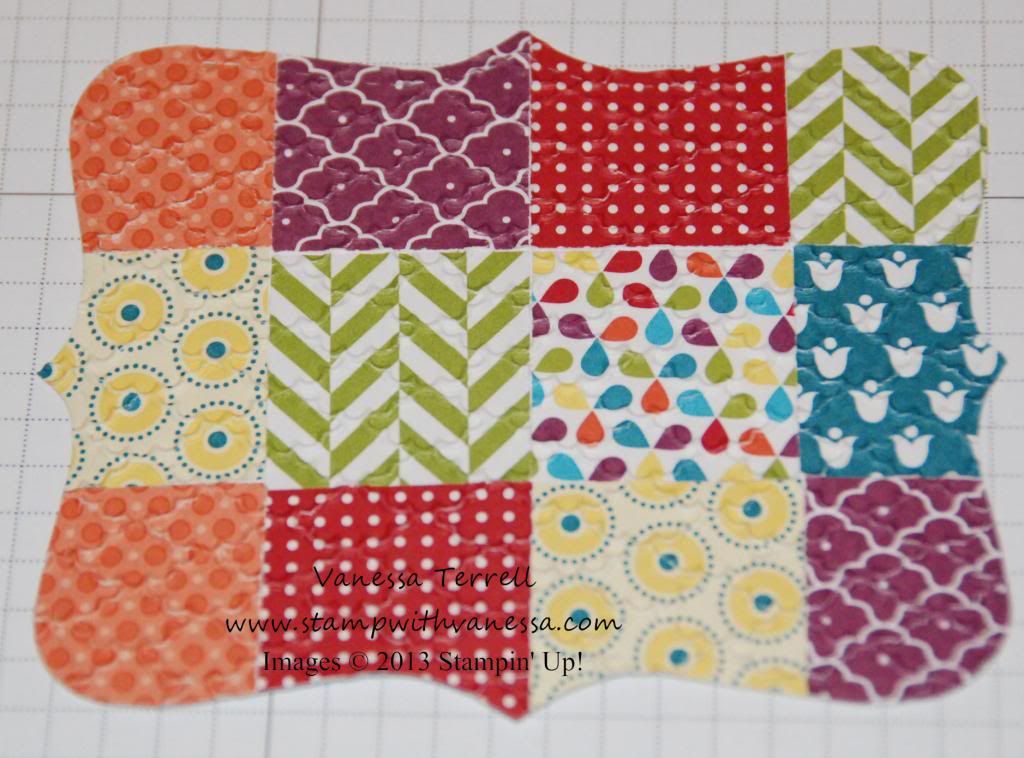 Looking good! We're almost done...now take your Lucky Limeade piece that measures 4-7/8" x 3-7/8" and place it in your embossing folder and run that through the Big Shot. Here I used the Perfect Polka Dots folder.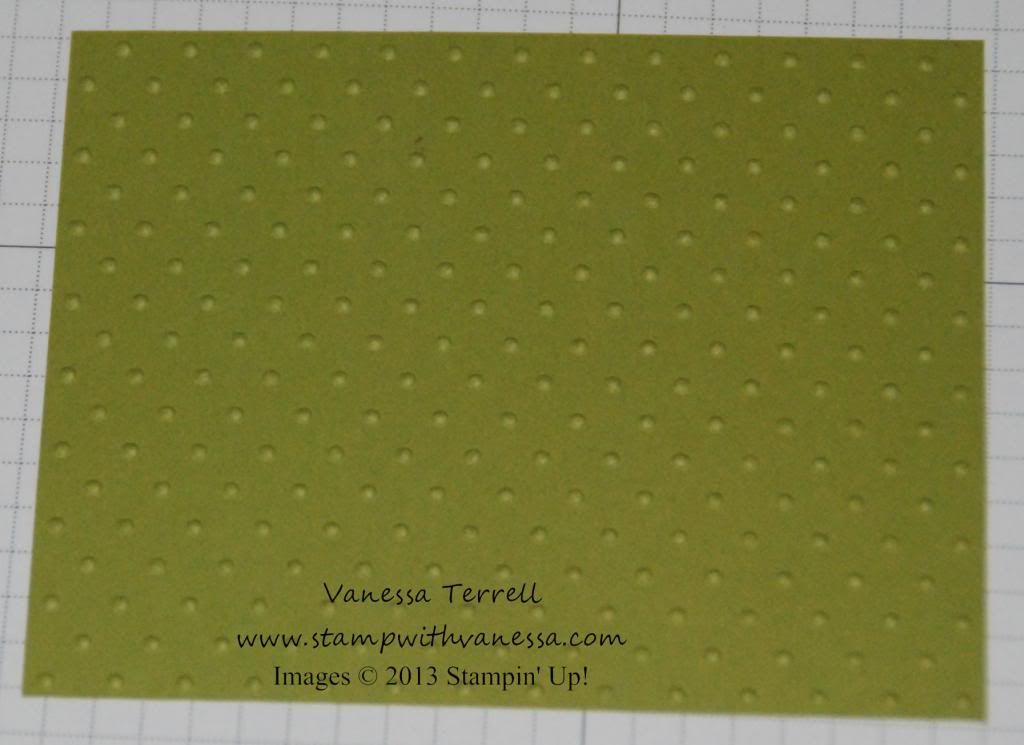 Adhere your quilted piece onto your Lucky Limeade base and then adhere that to your Whisper White base. Then finish off your card. To finish my card I used the Friendly Phrases stamp set and stamped in Lucky Limeade on the Whisper White scrap and punched it out using the Large Oval Punch and then I punched out a Scallop Oval from the Lucky Limeade scrap piece, added a dimensional to the back and attached it to my card.
I hope you enjoyed this quick tutorial. There's still one more quilt card I would like to show you. I'll have to work on doing a tutorial for that. If you liked what I showed you today, be sure and live me a nice comment, I enjoy reading your comments!
join
me on Facebook
follow
me on Twitter
be inspired
on Pinterest