Altered art is so in right now and thats what I did with my Soda Pop Tops! I altered them! Did you notice these fun new accessories in the Spring catalog? Well if you missed them, then my friends you are missing out. Here is what they look like!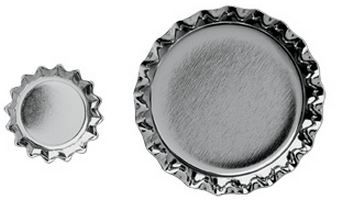 You can work with them the way that the come packaged, are you can flatten them! This is how I altered mine I flattened them using my Big Shot! To flatten in you Big Shot, you need your cutting pads (I would recommend an old set) and your multi-purpose platform; place your bottle cap facing up in between the two cutting pads and then place the cutting pads on the multi-purpose pad with no tabs and run through the Big Shot.
Flattening them is also a good idea if you plan to mail them! These are so much fun to work with and I can tell you know I will be doing more. Here is the first one I did, I created it to use as a necklace.
I have another one to show you that I created that I will be using later on a card or you could even use it as a keychain...the possibilities are endless! Here's a picture of that one!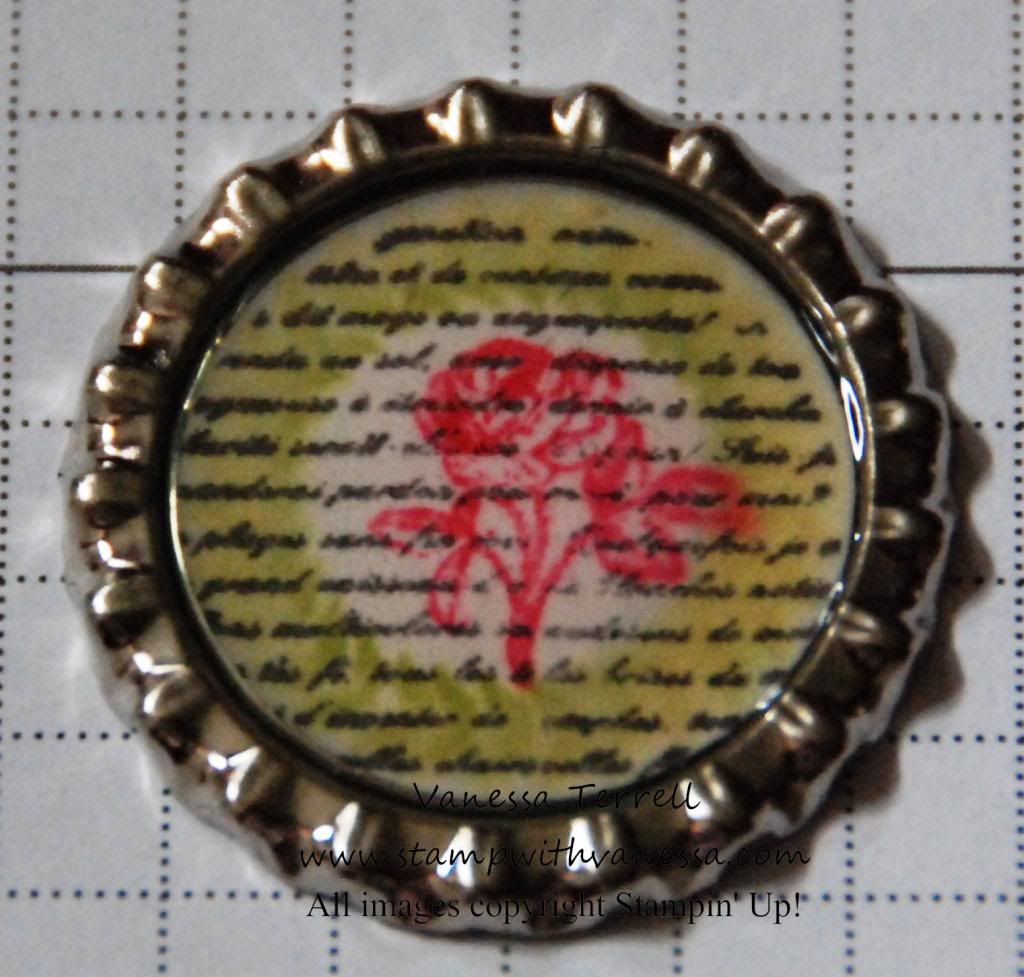 And here they are together!
Supplies Used:
Stamp Sets:
Collage Curios
Wood 129099 Clear 129102,
French Foliage
Wood 120845 Clear 121166,
Summer Silhouettes
Wood 126445 Clear 126447 and
Broadstreet Alphabet
Wood 118724 Clear 120585
Card Stock:
Whisper White
100730
Ink:
Basic Gray
126981,
Lucky Limeade
126984,
Melon Mambo
126948 and
Summer Starfruit
126991
Accessories:
Big Shot
113439,
Soda Pop Tops
129388,
1" Circle Punch
119868,
1/16" Circle Punch
101227,
Rhinestone Basic Jewel
125577 and
Crystal Effects
101055
Don't forget I'm participating in the LNS 2013 Spring Treasure Hunt and I've decided to give away my clue, so you will want to participate in the treasure hunt and return your clues to me at the end of the contest!
Win $150 in Stampin' Up! Products
join
me on Facebook
follow
me on Twitter
be inspired
on Pinterest