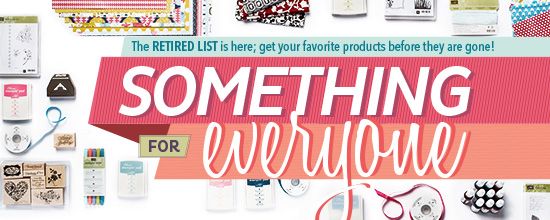 It's that time of year, when we move out stamps/accessories and we get ready for the new annual catalog! This year there are lots of stamps/accessories (tons of accessories because of the color refresh) and some of them discounted!
Here are the Retired List for this year!
Retiring accessories list - some items from this have already sold out...so act fast if you see something you want to purchase!
While I'm sad to see some items go...I'm excited about what new/fun stuff Stampin' Up! has in store for me and my business!
I couldn't just post this today without sharing with you a card I received from my secret sister...happy mail for me!
Don't forget I'm participating in the LNS 2013 Spring Treasure Hunt and I've decided to give away my clue, so you will want to participate in the treasure hunt and return your clues to me at the end of the contest!
Win $150 in Stampin' Up! Products
join
me on Facebook
follow
me on Twitter
be inspired
on Pinterest