Ever have a day where nothing is going right? Well friends that's the kind of day that I'm having! I started out bright and early to work on my blog post and make a thinking of you card, but every idea I came up with was quickly rejected by me! I had a certain color and look in mind that I wanted to use. So 3 tries later and perhaps I've found what I was looking for. I kept to the colors that I was thinking of but my look changed as I rejected each idea!
You would think for something so simple it wouldn't be so hard, but I believe we are most critical on ourselves than we would allow ourselves to believe and I think that is because the receiver has come to expect a certain caliber of card or product from us, so thus we aim to please!
This ended up being a really simple card after I rejected the others, but in the end simple can be just as satisfying!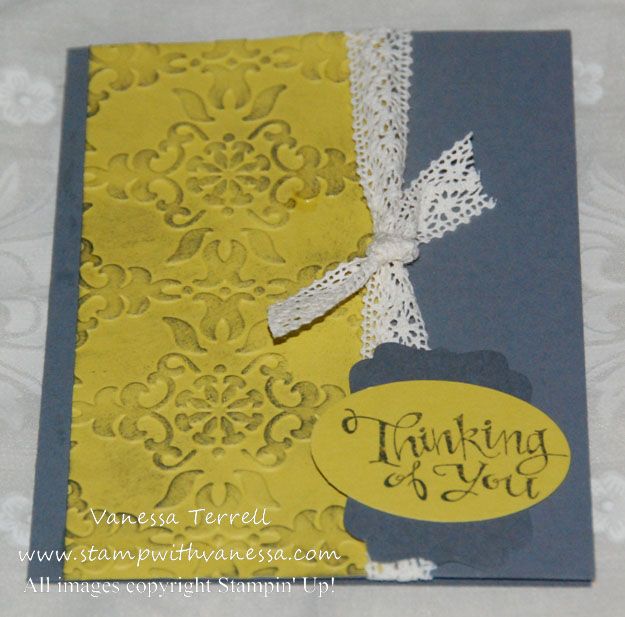 Supplies Used:
Stamp Set: Sassy Salutations
Card Stock: Basic Grey, Summer Starfruit
Ink: Basic Grey
Accessories: Big Shot, Vintage Wallpaper Folder, Extra-Large Oval and Decorative Label Punch and Victoria Crochet Trim
Thanks for stopping by!
Click here to place a Stampin' Up! order
.